Hi
It recently hit the news that there is a dog in central Portugal called Bobi that is closing to 31 years old and is officially the (confirmed) oldest dog that ever lived.
They say it is a Portuguese Mastiff (aka "rafeiro do alentejo") but it doesn´t look like a purebred (most llikely a cross). Nevertheless, the breed is not important. Please note that Portuguese mastiffs usually live long for a mastiff breed, usually 12 to 14 years. But 30 ????? Aparently its mother also lived a long live - 18 years.
It was registered in 1992 in Portuguese central registry for dogs and cats (currently called SIAC) when the vet did the first set of shots . The owner is now 38 and still has his childhood dog. Amazing ! The guiness book confirmed all the data.
Another very interesting fact is that Bobi never had kibble in its life. The always fed him "human food" leftovers pre-soaked to eliminate/reduce seasonings.
Anyway here is Bobi. He looks no more than 12-13...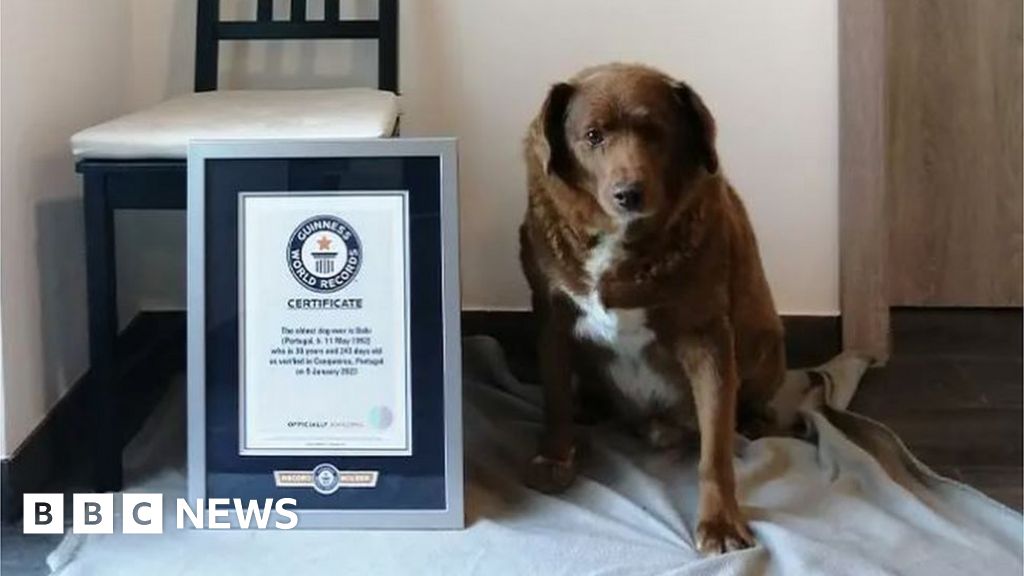 The almost 31-year-old Portuguese pooch narrowly escaped death as a puppy.